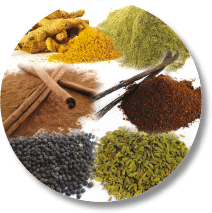 Our History
BodyBuz™ since 2003 and our parent company Biological Control Systems Pty Ltd trading since 1988.
Our Commitment to Continual Product Development
Since 2003 our passion has been two products MetaBuz™ turmeric chai tea and AloeBuz™ anti ageing serum with SprayYa™ whole body technology. The worlds best in class.
MetaBuz™
Great tasting turmeric chai tea with over 15 ingredients.
Our Culture
We value and recognise the achievements of our staff and suppliers towards achieving excellence in everything that we do. That excellence becomes the reward of our clients who receive the benefits of quality products delivered in a timely manner.
About
John Charlick

BSc Hons

MetaBuz™ product developer is John Charlick. John has an Honours degree from the University of Western Australia in Microbiology and Biochemistry. He taught to medical and science students and was a researcher for some 8 years at UWA before joining the private sector.
A message from John
"MetaBuz™ is a delicious tasting tumeric herbal chai tea. MetaBuz™ is made from quality herbs and manufactured in Western Australia. Cinnamon, turmeric, fennel, black pepper, kelp, stevia and vanilla are combined for a taste sensation. MetaBuz™ is mostly enjoyed as a hot or cold tea preparation - just add to water, and let infuse for 2-3 minutes. Although the key ingredient in MetaBuz™ is tumeric, it includes several other delicious spice varieties, and so it tastes much better than powdered tumeric. It should not be used to treat medical conditions."
Here's to your success.